26 Infamous Earl Sweatshirt Quotes and Captions For Instagram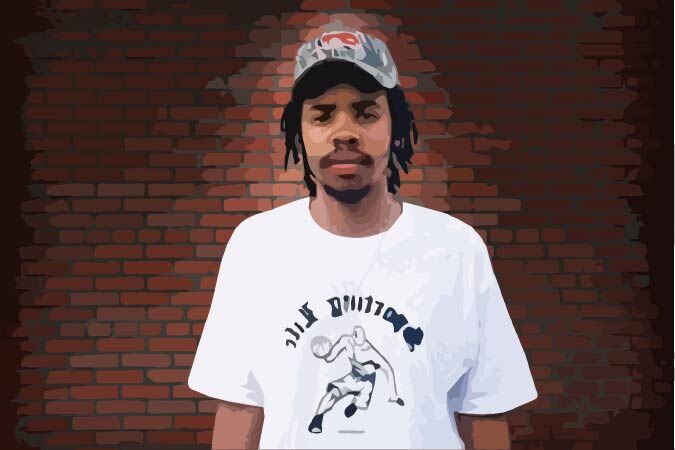 Earl Sweatshirt is an iconic rapper who became popular as a teenager. He's still blowing up all over social media for his unique style and words of wisdom.
Definitely, a man who aims to execute on the vision he holds for himself. If you're seeking some quotes by Earl Sweatshirt for your Instagram, then you're in the right place. I collected these from a variety of sources.
1. I don't act hard, I'm a hard act to follow.

Earl Sweatshirt
2. You can't really start living until you can live with yourself.

Earl Sweatshirt
3. Ego is my career. Rap music is all ego.

Earl Sweatshirt
4. Sometimes videos make a bad song very tight.

Earl Sweatshirt
5. I'm hotter than at least 5 heaters in the middle of the summer in a sleeved wife beater.

Earl Sweatshirt
6. Rapping is the only time I'm serious.

Earl Sweatshirt
7. Shout out to the fathers that didn't raise us.

Earl Sweatshirt
8. I don't know why it's difficult to admit that I miss you.

Earl Sweatshirt
9. Bold ass little fucking low-class villain.

Earl Sweatshirt
10. Tunnel vision on a guap stack.

Earl Sweatshirt
11. At first I was just trying to sound like DOOM and Eminem, and then I dug out my own voice I guess.

Earl Sweatshirt
12. I'm a weirdo, but I have a very strong moral code.

Earl Sweatshirt
13. Ain't no bitch in my DNA!

Earl Sweatshirt
14. I been trouble since I tumbled out that stroller, strollin I'm a hot and bothered astronaut 99 problems all gone in that one joint… I could keep going.

Earl Sweatshirt
15. I'm blessed to have a platform that allows me to speak to many at once. I recognize that I can make consciousness a tangible thing for young people.

Earl Sweatshirt
16. The only thing that can combat fear is action. And there's two actions. There's fight and flight.

Earl Sweatshirt
17. Well time waits for no man and Death waits with cold hands, I'm the youngest old man.

Earl Sweatshirt
18. When I got home, I was trying to figure out how to be home. Like, be home in a sense that had nothing to do with music.

Earl Sweatshirt
19. Toronto is like a city of grandmas.

Earl Sweatshirt
20. Everyone's like sheep on social media; like, one person starts making noise, and everyone's like, 'Hey, yeah!' and then you got a whole bunch of people making noise at you.

Earl Sweatshirt
21. I don't know why it's difficult to admit that I miss you.

Earl Sweatshirt
22. My heart cold like the carrots in the grocery store.

Earl Sweatshirt
23. All rappers are princesses like me.

Earl Sweatshirt
24. Ego is my career. Rap music is all ego.

Earl Sweatshirt
25. It just happens to be that people like to associate poetry and rap music. I think that idea is kind of corny.

Earl Sweatshirt
26. At the end of the day, I'm not some evil guy.

Earl Sweatshirt