11 Most Expensive Surfboards To Paddle Out The Back
Price is a number. Experience is forever. Get the best if you can.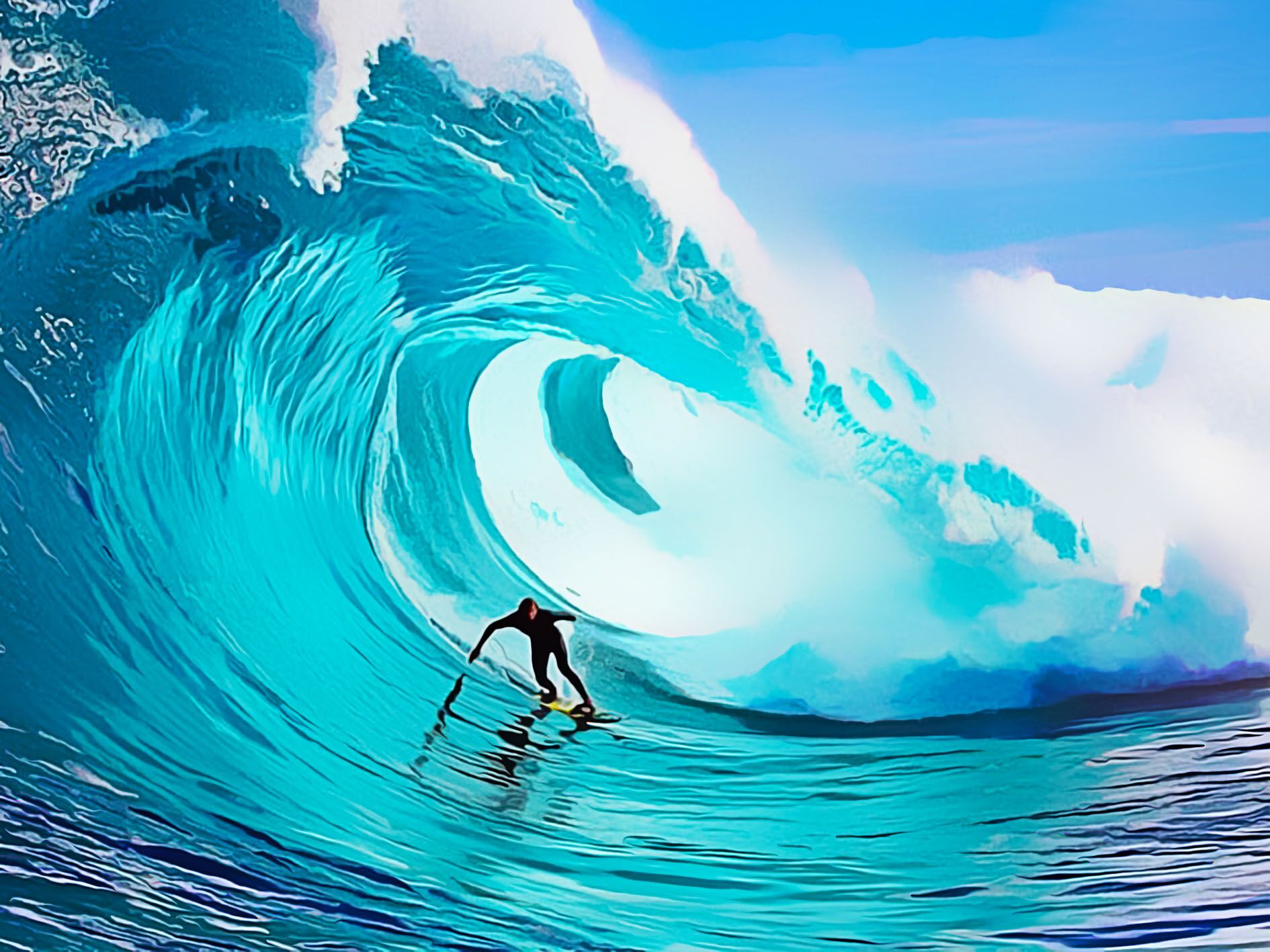 Price is a number. Experience is forever. Get the best if you can.
Surfers only ride a wave for an average of six seconds. And the waves of their lives only arrive from time to time. So, you can only imagine the power surge a surfer feels when that epic wave begins to form, approaching them through crystal clear waters…ready for the taking.
This open invitation becomes irresistible and the reason they get up most mornings. Such bliss is endured, it's rare you'll ever meet anyone who's quit the sport because they didn't enjoy the feeling of walking on water. Despite onshore surfing days, one-foot waves, cold water, and choppy waters, surfers always return to the scene of the crime.
One of the most popular board sports ever invented, there are over 20 million surfers in the world, and the number is growing fast. A committed surfer needs the right equipment, with plenty of boards to choose from in different designs and shapes. It is a known fact that riders spend as much as they have to, in keeping up with the latest surfboard designs.
Depending on the material, quality, and brand, boards differ in prices. Most of the time these surfboards are made affordable to encourage massive purchases, remaining within the triple digits price frame. There are exceptions for those who can afford it, and a few cases nothing less of insane. High price becomes a consequence of the ultimate design and performance of a lifetime.
Here are the most expensive we could find, so high you might find a surfer throwing themselves in front of the board if a shark were to approach.
These are the most expensive surfboards you can buy today:
1. The Rampant
$1.3 Million
The Rampant was created by a New Zealand-based surfboard designer, Roy Stuart who has over 20 years of experience. The board is 3.2 metres long and made of timber from Paulownia, a tree native to Asia. The Rampant also has a 23-carat gold lion motif and unique tunnel fin crafted from kahikatea wood, a tree native to New Zealand.
There is also a polycarbonate fin, to allow rapid acceleration and a single concave shape from nose to tail, improving balance. Overall, The Rampant is additionally visually striking, drawing others the artistic appeal on top of performance.
2. Duke's Handmade Australian Shooter
$1 Million
This 8'8" board was created by Surf legend, Duke Kahanamoku, with the donation of George Hudson, a Sydney based wood merchant. George Hudson on Duke's request donated a piece of sugar pine cut to a shape of 9' 2".
Out of this, Duke skillfully made the church window shaped plank. It remains confined in a glass case in the Heritage Room at the Freshwater Surf Life, without a buyer yet.
3. Aureus
$183,000
Add 24 Karat to anything and you know your budget's just gone up a hundred thousand. Manufactured by Ellie Miller, Aureus was created under the Lux Surfboards label in a small studio in North Devon in England and considered among the most intricately created.
It consists of a plating that is rampant throughout the fibreglass with 24k gold plating. Aureus is inspired by the simple fins of the 70's and six foot eight inches.
4. Captain Kilgore's Board
$100,000
This one-of-a-kind surfboard was designed by master shaper Reynolds 'Renny' Yater, from Santa Barbara. The sleek 9' pintail is an exact replica of the Yater Spoon from the Charlie's Point surf scene in 1979's Vietnam War film Apocalypse Now. It's the last of a limited run of such remakes, built and sold by Yater.
5. Greg Noll's Iconic Pipe Gun
$100,000
Renowned big wave surfer, Greg Noll rode the iconic pipe gun he created in the 50s and 60s. It's the most recognised surfboard in history and remains unsold due to the hefty price tag. His son refused a $50,000 offer, stating it was not enough to part ways with the legendary board.
6. Devon Artist Damien Hirst – Red Board
$54,400
7. Devon Artist Damien Hirst – Green Board
$28,000
These two 9'1" boards sold together at an auction, painted by the famed UK artist Damien Hirst. Hirst lives and surfs on the North Devon Coast and painted a collection of 11 surfboards to raise funds for the UK campaign group Surfers Against Sewage (SAS)
8. The Silver Bullet
$75,000
This piece was the result of a collaboration between London based Australian designer Marc Newson and king of surfboard shaping Dick Brewer. The pair created 10 unique surfboards 5' tall and plated with 10 kilograms of nickel – the same material used in the front of helicopter blades. Garret McNamara, a big wave surfer is the only one known to have
9. Redwood's Plank
$41,000
This 1920's 9' board was the famous John Kelly's first surfboard aged just 9 years old – a 7' redwood planked shaped by David Kahanamoku. It's been housed at the Kelly family home in Hawaii for the last 73 years before being sold at the 2011 Hawaiian vintage Surf Auction – the most reputable surfboard auction in the world.
The price to date remains its auction record. Redwood's Plank has been referred to as the 'hot curl' and known to have remodelled surfboard designs. It's been housed at the Kelly family home in Hawaii for the last 73 years.
10. 1949 Pete Peterson California Point Break Board
$32,400
Pete Peterson was the first fiberglass board maker, with this one among the first. The California Point Break Board has a hollow plastic mould, with a redwood stringer and is sealed with fiberglass tape that can come in any length and width the person would like.
11. Lightning Bolt board shaped by Gerry Lopez
$30,000
These surfboards were the state of the art back in the 1970s when Jack Shipley and Gerry Lopez started Lightning Bolt Unlimited, Surf Co. Inc. The pintail shapes were designed specifically for riding the tube at the Pipeline, something that had not been done with a lot of success before that time.
The sleek look of the boards, as well as the unique individual color work of the glass jobs, had tremendous appeal to surfers visiting Hawaii from all over the US and other parts of the world. Shipley and Lopez sold plenty of these racy pintails because they looked great all lined up in the racks of their shop.