52 Best The Kid Laroi Quotes For Teenagers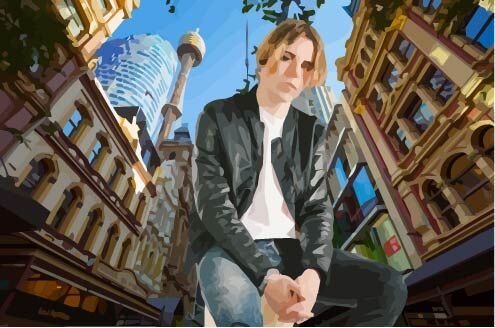 If you're Australian like us, no doubt you've heard of The Kid Laroi. The man is considered a legend here and his ancestry makes him partially Aboriginal, with 'Laroi' being taken from Kamilaroi.
He rose to stardom and success relatively quickly as a teenager. Clearly, someone who wanted to execute on his mission instead of wondering 'what might have been in 20 years time.
There are many lessons we can learn from his choice to put himself out there into the world. But for now, at least, we hope you enjoy these quotes by The Kid Laroi for teenagers around the world.
1. Compete with yourself, not others.

The Kid Laroi
2. The harder the work is now, the easier your future will be.

The Kid Laroi
3. You never know everything, you learn something every single day.

The Kid Laroi
4. I don't think it's about a point of difference, I'd say it's about being unique because my music isn't anchored in one sound.

The Kid Laroi
5. The older I get, the more I wanna be by myself.

The Kid Laroi
6. Never be ashamed of who you once were. That person helped you to be the person that you are today.

The Kid Laroi
7. Some of the biggest risks that I've taken so far have turned out to become the best for me. And some of them, they come with their fuck-ups or whatever. But the ones that work, really work.

The Kid Laroi
8. People always seem to gravitate more towards the bad, rather than the good.

The Kid Laroi
9. I may not be good for her but I'm real to her.

The Kid Laroi
10. The worst feeling is knowing that nobody lives forever.

The Kid Laroi
11. People will talk about your life like they were right there with you.

The Kid Laroi
12. Anybody wherever I've ever been in my life, one thing they can always say good or bad, I was always doing music and I always wanted to be a rapper.

The Kid Laroi
13. I do believe in love. I don't believe you find it at 16 but I think I believe in it.

The Kid Laroi
14. We spend our lives gathering guests for our funeral.

The Kid Laroi
15. You have to have a mentality, you can't fail. You have to do it. That's what's helped me a lot.

The Kid Laroi
16. I have a lot of troubles.. I admit I'm running from them.

The Kid Laroi
17. It's been an interesting life. I feel like I'm 40 years old at the age of 16.

The Kid Laroi
18. She don't believe in shooting stars, but she believe in shoes and cars.

The Kid Laroi
19. I'm not here to take part, I'm here to take over.

The Kid Laroi
20. Made it out the mud, with or without you I'm good.

The Kid Laroi
21. No one knows you like you know yourself.. the only judgment that matters is the one that you place upon yourself.

The Kid Laroi
22. Enjoy what you have while you have it. And be happy that you had it when it's gone.

The Kid Laroi
23. The happiness of your life depends upon the quality of your thoughts.

The Kid Laroi
24. Learning that listening is much more valuable than talking.

The Kid Laroi
25. I put it all in the music because if I don't say it there, I won't say anything.

The Kid Laroi
26. There are a lot of things I will never understand about this life, and how it works.

The Kid Laroi
27. You cut out a piece of me and now I bleed internally.

The Kid Laroi
28. No one understands me, but I don't even understand myself.

The Kid Laroi
29. Trying to stay focused through all of the bs. S**t b hard.

The Kid Laroi
30. Shy people are not noticed, but shy people notice everything.

The Kid Laroi
31. Everything and everywhere reminds me of you.

The Kid Laroi
32. I am out here doin' this for me and not for you.

The Kid Laroi
33. Do what you want. You don't know when this s**t could be over.

The Kid Laroi
34. Life is short, and death comes to us all.. the time for action is now.

The Kid Laroi
35. Too many people talking that don't know what they're talking about.

The Kid Laroi
36. I just want to make the best possible music that I can. I want to keep evolving as an artist. That's probably my biggest thing I want to accomplish. I never want to stop evolving and never want to stop getting better and changing.

The Kid Laroi
37. Don't judge my pain if you don't know what I'm up against.

The Kid Laroi
38. If you don't learn from your mistakes, they are not mistakes anymore – they are choices.

The Kid Laroi
39. Long as my money right, my circle tight, and my b**ch fine, I'm good.

The Kid Laroi
40. As a kid, you pick up whatever is around you musically.

The Kid Laroi
41. If you're beefing over girls, you're lame.

The Kid Laroi
42. Maybe it's you who can save me, I've got love for you, but I hate me, Maybe there's no way to change me.

The Kid Laroi
43. It hurts for me to think about what life could possibly be like without you.

The Kid Laroi
44. The saddest people know how to appear the happiest.

The Kid Laroi
45. I got nothing to prove, but a whole lot to lose.

The Kid Laroi
46. The thing about the internet is, people will always want to believe what they want to believe. Whether it's the truth or not. But in the same instance, I love the internet because it gives us a chance to connect with our fans and people who like our music.

The Kid Laroi
47. It's like with the more money I make, they get faker.

The Kid Laroi
48. I'm always taking moments for granted, then missing them when they pass.

The Kid Laroi
49. Not everyone has the same intentions as you. Don't be fooled.

The Kid Laroi
50. I just keep on running back to you.

The Kid Laroi
51. Not giving a f**k is better than revenge.

The Kid Laroi
52. I wish there was a way I could take away the pain, I wish there was a way I could give you everything.

The Kid Laroi